Coaches / Guides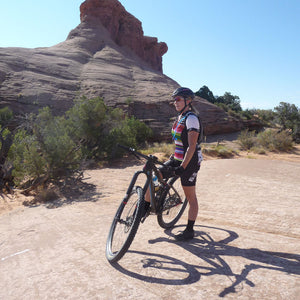 Paula Pietersma – Certified Coach & Guide
Professional Mountain Bike Instructors Association Qualified - Level 1
Cycling New Zealand Accredited Coach
First Aid Certified
AdventureMark Safety Audit Certified
I love mountain biking and all that it provides in terms of health benefits, social benefits, meeting new people, learning new skills, facing challenges, conquering challenges, bettering myself and helping those around me enjoy biking as much as I do – it is a fantastic sport and recreational activity that opens the door to so many new opportunities and experiences in the great outdoors.
My background on a mountain bike began in 2014 when we purchased our son his first bike and hit the local trails...I have been well and truly addicted to the sport ever since! I have competed in numerous cross country (XC) mountain bike events and done very well in them: 2017 World Masters Games (Age Group Gold Medal), Day/Night Thriller (6 hour solo and 12 hr teams competitor), Huka Cycle Challenge, Whaka 100km, Ruapehu Express, Craters Classic, Nduro Winter Series, Colville Connection, T42, Timber Trail, to name a few. Over the years my racing has slowly taken a back seat after getting involved in the Taupo MTB Club Junior Development Squad in 2015 (an XC mountain bike team for riders aged 12-15 years), where I began to focus on developing the young riders in our region - enhancing their skills and introducing them to the XC racing scene for 6 years. We enjoyed incredible success with many of the top youth riders in the country each year coming from the Taupo Squad. So more recently I have taken to a bit of Adventure Racing and multisports and am enjoying the mix of sporting codes.
During my tenure with the Junior Squad, I saw a gap in youth racing and teamed up with the Tauranga and Tokoroa MTB Clubs to create a low key Youth MTB Series to give young riders the opportunity to participate in XC racing specifically just for them - this series is called the Mid North Island Junior Series and is held annually in Tauranga, Tokoroa and Taupo.
I have been a Taupo MTB Club Committee member since 2015 representing the Squad and youth in our Club. I then became the Club President in 2018 and embarked on re-invigorating the Club to ensure its survival well into the future. Over the years of my involvement in this sport it became apparent that there was a skills coaching gap in Taupo after being asked on numerous ocassions how a young rider would develop the skill level required to get into the Junior Squad and I didnt have an answer for them. I also had many adults asking for help with their riding....hence I decided to do something about it and sought out the appropriate coaching qualifications to compliment my years of volunteering with the Junior Squad. As a result Mountain Bike Skills Taupo was created to provide an opportunity for riders to improve their MTB skills and open new avenues for riders to be able to explore all that the world of MTBing has to offer - whether that be tackling some of the many great rides throughout NZ (Timber Trail; Old Ghost Road etc) or further afield, or gaining the skills and confidence necessary to take on an event for first time, or simply increasing the fun factor when trail riding.
Support Staff
Mountain Bike Skills Taupo provides an opportunity for young local riders to develop as our future coaches.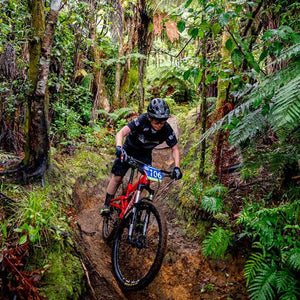 Daniel Pietersma
Daniel started riding at the age of 11 and joined the Taupo Mountain Bike Club Junior Development Squad in 2015 where he went developed a love for XC racing. Daniel is now sponsored by Black Sheep Racing and continues to enjoy XC racing and dabbling in a few Enduro events here and there.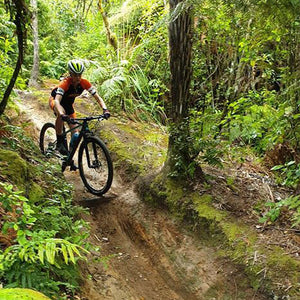 Meredith Bowler
Meredith joined the Taupo Mountain Bike Club Junior Development Squad in 2017 and has gone from strength to strength. Meredith is now one of the top female XC riders in NZ and is sponsored by Black Sheep Racing.